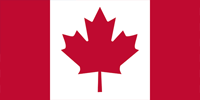 Canadian immigration Family Sponsorship

With 4,000+ Immigrant Investor cases processed since 1995, we can help you reunite your family in Canada.

We will be glad to review your sponsorship scenarios and determine the best suitable course of action for your circumstances.
To get started, please enter your information in order to provide us some details about your sponsorship plan.
We are a Canadian law firm and all correspondence with us will remain confidential at all times.
No information will be shared with anyone external to our office.