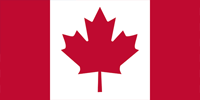 Federal Start-Up Visa (Direct Canadian Permanent Residency) Starting at CAN$200,000

With 4,000+ Immigrant Investor cases processed since 1995, we help you immigrate to Canada.

To find out if you qualify and for personalized information on your case, get started by filling out the questionnaire.
Important: all programs are based on the minimum total assets owned by the applicant and his or her spouse as well as the applicant's age, English skills and management experience. We are asking these questions because we need the answers in order to properly orient you.
We are a Canadian law firm and all correspondence with us will remain confidential at all times.
No information will be shared with anyone external to our office.