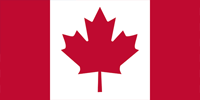 Canadian Permanent Residency for Temporary workers and International Graduates already in Canada
If you are currently in Canada as a temporary worker or a foreign student, this unique opportunity may be for you! The new pathways are for temporary workers employed in Canadian hospitals and long-term care facilities and those on the front lines in other critical sectors. They also cover international graduates who are the motivating force of tomorrow's economy.
To find out if you qualify and for personalized information on your case, get started by filling out the questionnaire.
We are a Canadian law firm and all correspondence with us will remain confidential at all times.
No information will be shared with anyone external to our office.