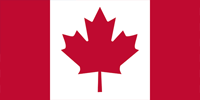 Canadian Study Permit

With 4,000+ Immigrant Investor cases processed since 1995, we help can help your child obtain a study permit to become an international student in Canada.

To find out if your child qualifies and for personalized information, get started by filling out the questionnaire.
We are a Canadian law firm and all correspondence with us will remain confidential at all times.
No information will be shared with anyone external to our office.