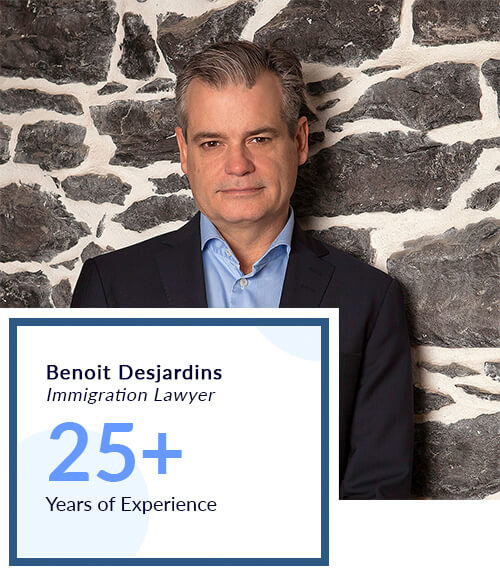 Law degree from Université de Montréal.
involved in thousands of Immigrant Investor cases since 1995.
Immigration for Business People
We select the top immigrant Investor and Entrepreneur programs on the market. Whether you are looking to move to Canada, USA or Europe, we will find the Investor and the Entrepreneur program that best suits your needs. For all Programs, you will be assisted by a local Immigration Lawyer, from the start to your arrival in your new country.
For Your Family, Children, and Future Generations
For Business People
Benoit Desjardins is an Immigration Lawyer with more than 25 years of experience serving exclusively business people that wish to invest in order to immigrate. Thousand of families have given us their trust over the past years.
Invest in Your Family's Future
Our Immigrant Investor and Entrepreneur Programs allow wealthy business people to invest in order to immigrate to their destination of choice to obtain permanent residency and eventually citizenship.
Exclusivity
Immigrant Investor and Entrepreneur Programs face limitation, quota and deadline and are subject to sudden changes from the Government. Act now before the Programs are suspended or abolished.
Where do You Want to Immigrate?
To find out with immigration program suits you best, complete the questionnaire for your intended relocation
Immigration Programs
Explore our selected immigration programs for Canada, USA and Europe