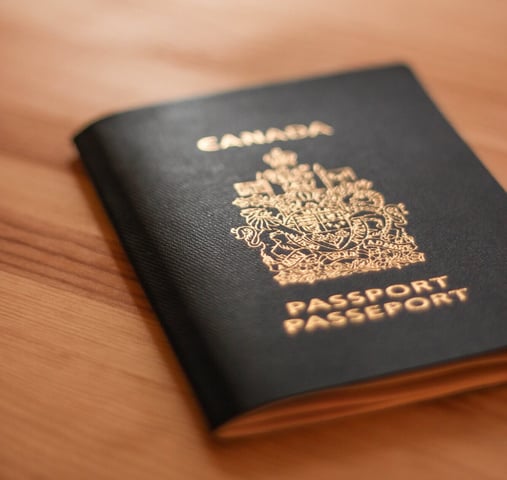 September 21, 2021
Canada Citizenship by Investment - Does it exist?
If you've been researching your immigration options, chances are you've come across the concept of Citizenship by Investment. This is a type of immigration program offered by many countries around the world, offering qualified foreign nationals the chance to obtain residency and eventually citizenship, by making certain qualified investments in that country's economy.
So, what exactly is a Citizenship by Investment immigration program, how does it work, and is it an option for those seeking to immigrate to Canada?
What is Citizenship by Investment?
Citizenship by Investment is basically exactly how it sounds. In participating countries, the government offers individuals the chance at permanent residency and eventually citizenship if the individual is willing to make a substantial investment in their economy. Wealthy investors are invited to support major industries and development in the country and, in exchange, they may be able to obtain citizenship and a second passport which, in turn, may allow them entry to countries which their primary passport does not.
Typically, those who participate in a Citizenship by Investment program are not looking to settle in the country where they are investing, but are more interested in the freedoms and privileges that this new passport may provide them. For those who can afford to participate in this type of program, there are many advantages ranging from more favourable taxation rates, business opportunities, access to education, and the promise of a safe haven for those living under tumultuous social or political conditions in their home countries.

Does Canada offer a Citizenship by Investment program?
Canada's immigration programs have been devised with the intent of attracting individuals to settle in the country long-term. The Canadian government recognizes the value that foreign nationals can bring to Canadian society beyond simply a financial investment. Therefore, Canada does not offer a Citizenship by Investment program.
For those interested in immigrating to Canada as quickly as possible, there are other options. Canada's Express Entry system boasts some of the quickest turnarounds of any immigration program in the country, with permanent residency applications processed in as little as 6 months. Express Entry favours skilled workers who are interested in joining the Canadian work force and settling in Canada long-term.
Another option we'd recommend looking into is Canada's Start-Up Visa Program. The Start-Up Visa is a great option for established entrepreneurs who are interested in applying their business knowledge towards a new venture in Canada. This business immigration program allows you to come to Canada with your family to establish your business, and provides you with all of the benefits associated with being a Canadian permanent resident from the moment of your arrival.
In Canada, immigration is more about attracting talented individuals who can contribute to the country long-term. If that's you, then there are a wealth of opportunities for you and your family to settle in Canada, provided you meet the minimum requirements.
One way to find out for sure is to work with a qualified immigration lawyer, to learn more about your immigration options and how you can take the first step on your Canadian immigration journey.