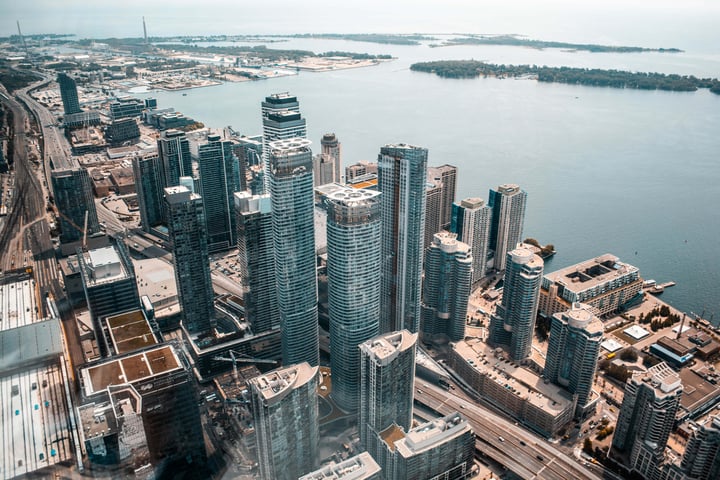 June 28, 2022
Can I obtain a work permit or permanent residency by purchasing Canadian real estate?
If you're a foreign national who is interested in making Canada your permanent home, obtaining a work permit or permanent residency through property ownership may have crossed your mind.
Despite the common misconception that immigration status can be obtained through property ownership, in Canada, this is not the case.
There are currently no passive immigration investment opportunities available for immigration to Canada. To immigrate, you will need to apply for either a business immigration program as an entrepreneur, which entails active management
of business or be hired by a Canadian employer.
Canada's economic and business immigration programs
So, how can you obtain a work permit or permanent residency in Canada?
Most of Canada's immigration programs were designed to bolster the economy by attracting top-tier talent from around the world. If you're a skilled worker or an entrepreneur, these are the programs you will want to explore to learn more about your options to immigrate to Canada.
Business immigration programs are designed for those with an entrepreneurial spirit who are looking to establish a business in Canada. This type of immigration program requires candidates to be active in the day-to-day operations of the business. In this scenario, it is possible to obtain a work permit to start setting up the business while waiting for your permanent residence.
There is also the option of applying for a business temporary work visa which may lead to permanent residence later on.
For their part, skilled workers candidates are advised to apply for a work visa to first gain some work experience within Canada before applying for permanent residency. With enough Canadian work experience, you are at a great advantage when it comes to applying for PR, not to mention that your family may, under certain conditions, accompany you to Canada on a work permit, allowing you to start building your new life together.
Economic immigration programs are designed to recruit workers with skills that are in high demand and to fill labor gaps within the Canadian economy. This type of immigration program does not necessarily require the candidate to have a temporary or permanent job offer from a Canadian employer or to establish a business.
The most popular example of this type of immigration program is Canada's Express Entry system, which manages three streams of economic immigration. The true appeal of these programs is that they can lead to permanent residence in as little as 10-12 months, making them the most popular immigration programs in Canada.
If you are interested in applying through the Express Entry system, you'll have to submit an Expression of Interest by becoming a candidate in the Express Entry pool of candidates. You will then receive a CRS score, based on your profile including your qualifications, age, education, work experience, language knowledge amongst other factors. Express Entry is highly competitive and you will be ranked against other applicants. Only those with the highest CRS scores will receive invitations to apply for Canadian permanent residence.
If you do not meet the requirements to apply through Express Entry, or if your CRS score is not high enough, your best option would be to create your own employment by starting a business in Canada, or alternatively to obtain a temporary or a permanent job offer from a Canadian employer.