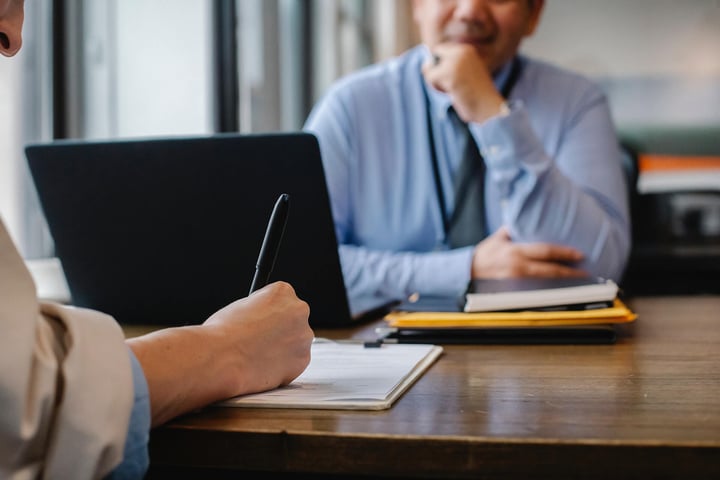 December 31, 2020
Canada Express Entry Steps for Business People
The Express Entry system is known to be the fastest and easiest way to immigrate to Canada. While it is certainly the most efficient immigration pathway, it is also highly competitive. Candidates in the Express Entry pool are ranked against one another, and only the top tier are invited to apply for Canadian permanent residency.
By establishing a business in Canada, entrepreneurs may earn enough Canadian work experience to qualify as a candidate for Express Entry. Experience in a managerial role in Canada can earn an applicant up to 250 points toward their CRS score. An applicant's CRS score determines their ranking within the Express Entry pool, as well as the likelihood that they will receive an invitation for Canadian permanent residence.
How does Canada's Express Entry System Work?
Canada's Express Entry system was created to manage three separate economic immigration streams:
Federal Skilled Worker (FSW)
Federal Skilled Trades (FST)
Canadian Experience Class (CEC)
Canada holds bi-weekly draws for Express Entry in which it issues a set number of Invitations to apply for Canadian permanent residence.
As candidates are ranked against each other, it is not enough to simply qualify for one of these immigration streams. In order to receive an invitation to apply for Canadian permanent residence, an applicant must achieve a high enough Comprehensive Ranking Score (CRS) to be among the highest-ranking candidates in the Express Entry pool.
How to Qualify for Express Entry as an Entrepreneur
Here is a quick overview of the steps to successfully apply to Canada's Express Entry program:
1. Apply for a Canadian Business Immigration Program
Canada operates several business immigration programs that are aligned with its Express Entry system. The two programs that we would recommend are:
Both of these programs grant successful candidates a Canadian work permit and the opportunity to purchase an existing business, start their own business, or open a new branch of an existing business.
It is important to keep in mind that it typically takes 6 months for a work permit to be processed through these immigration programs. For this reason, it is always better to begin the application process well in advance. Applicants should also be prepared to assume start-up costs associated with a new business, as well as the day to day costs of business operations.
2. Occupy a Managerial Role for 12 Months
After successfully immigrating to Canada and obtaining a Canadian work permit, entrepreneurs can begin building their new business venture. By occupying a managerial role in the new or existing business, entrepreneurs are actively working towards boosting their CRS scores, making them an ideal candidate for Canada's Express Entry system.
3. Apply for Express Entry
After 12 months in a managerial position, entrepreneurs become eligible to receive an additional 250 points toward their CRS score. Minimum cut-off scores for Express Entry typically vary between 440 and 480, meaning that these 250 points could dramatically increase the odds of an applicant receiving an invitation to apply for Canadian permanent residence.
After receiving an invitation to apply through Express Entry, the eligible candidate can then apply for Canadian permanent residence. This generally takes about 10 months.
Although it is highly competitive, Express Entry remains the fastest and easiest way to become a Canadian permanent resident. If you are an entrepreneur who is interested in immigrating to Canada and settling permanently, you should strongly consider applying through one of Canada's Express Entry-aligned business immigration programs.
It should be noted that the road to Canadian permanent residence can be lengthy. You can expect the entire process to take about 28 months. However, for most of this time you would be able to live in Canada. Work permits are typically granted within 6 months of submitting an application for a business program, at which point you and your family can relocate to Canada and start building your new life.