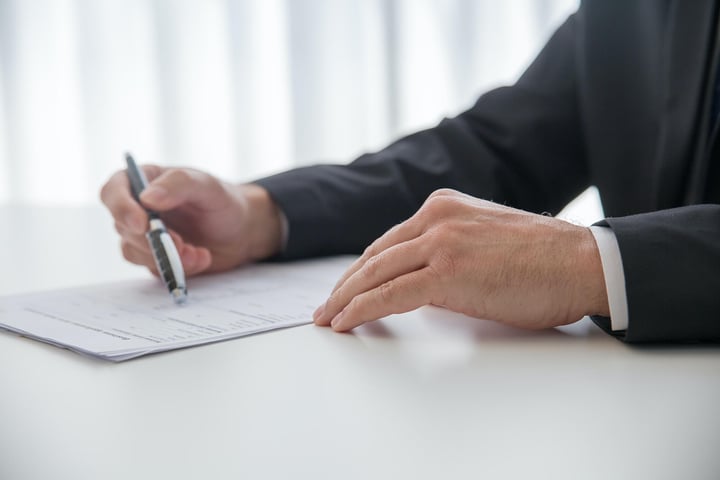 June 24, 2021
Why Hire a Canadian Immigration Lawyer to Move to Canada?
If you're interested in immigrating to Canada, you probably know there are several programs to choose from. Selecting the right immigration program is an important decision, and so is deciding how you will go about the application process. When it comes to submitting an application for Canadian immigration, you generally have three options:
1. Submit an application for Canadian immigration yourself
2. Hire an immigration consultant in your home country
3. Hire a Canadian immigration lawyer
Let's take a closer look at these three options, considering the benefits and potential drawbacks of each.


1. Submit an application for Canadian immigration yourself (The risky option)
Submitting your own application for Canadian immigration may seem like a simple solution, and a way to save money. However, you should consider that while you may save money in the short term, submitting an application yourself can end up costing you much more in the long run: if you unknowingly omit something or submit it the wrong way at the wrong time or in the wrong order, it may result in refusal or even more serious complications, such as misrepresentation, etc. In this case you would still need to hire a professional to resolve / correct the situation.
Canadian immigration is a lengthy and complicated process, which is why immigration lawyers spend years learning the ins and outs of the regulations, requirements, and processes that are part of submitting an application. Without this knowledge and experience, your odds of submitting a successful application are significantly reduced, and it is likely that you will spend a great deal of time and effort doing your own research to ensure that you meet all the requirements. In the meantime, programs may change or be terminated before you have had the opportunity to secure your status.


2. Hire an immigration lawyer in your home country (Another risky option)
There are probably plenty of consultants in your home country who think they can (and might be able to) help you prepare your application for Canadian immigration, but you should bear in mind that only a qualified Canadian immigration lawyer or licensed immigration consultant can represent you in your immigration case before the IRCC court. This could become important if there is an issue with your application, or you receive an unfavorable decision and wish to contest it.
The risk in hiring an immigration consultant in your home country is the potential lack of invaluable Canada-specific expertise. Additionally, if the consultant files on your behalf and you run into difficulties with your application, the consultant bears no responsibility for any of his/her actions or recommendations as his/her role is simply to 'help' you file your application.


3. Hire a Canadian immigration lawyer (The best option)
Hiring a Canadian immigration lawyer gives you the greatest chance for your application for Canadian immigration to be successful.
Here are 4 reasons we suggest hiring a Canadian immigration lawyer to represent you, and the benefits provided to you throughout your Canadian immigration journey:
Canadian Lawyers are regulated by the Canadian Bar Association, which means they have been educated to interpret Canadian and Quebec law. Regulated also means they must act in the best interest of their clients and they have the legal right to represent you.
Canadian Immigration Lawyers have been trained to interpret the rules and regulations that govern the immigration system in Canada. Lawyers are also required to complete continuing training to ensure they are up to date with any developments related to Canadian immigration.
Canadian Immigration Lawyers have experience in representing clients from around the world, which means they are familiar with specific requirements applicable to your country of nationality and can guide you to ensure that you are submitting a competitive application in Canada.
Canadian Immigration Lawyers typically have a large network of experts whom they can call upon to ensure that your application is successful.

If you are looking to establish your residency in Quebec, it would be advisable to hire an immigration lawyer specifically from this province. Lawyers who are licensed in Quebec have a better understanding of Quebec immigration regulations, which are different from those of the rest of Canada, while still having the authority to represent clients in any immigration program in all of Canada.