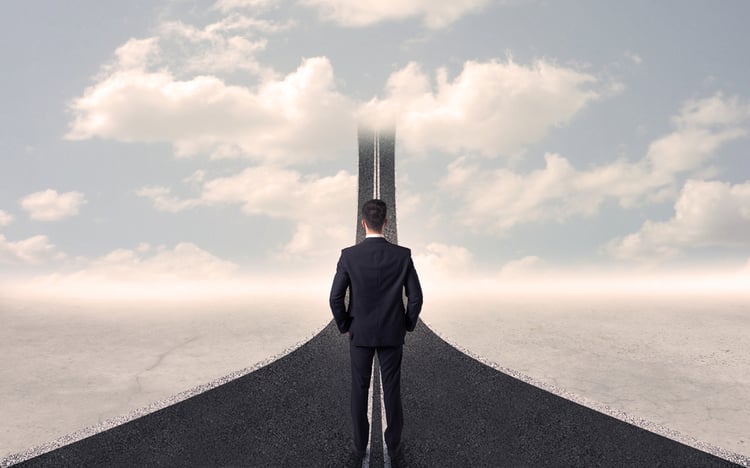 November 16, 2021
What Are My Options if my Express Entry CRS Score is Low?
If you're considering immigrating to Canada, there's one number in particular that you need to be concerned about: your CRS score. Canadian immigration uses a Comprehensive Ranking System (CRS) to determine your eligibility for immigration through its Express Entry program.
Canada's Express Entry system is the fastest and easiest way to move to Canada, which also makes it highly competitive. In order to stand out against other applicants and be considered for Canadian permanent residency, you need to obtain a certain CRS score.
This score takes into consideration several factors, including your age, education, and work experience, and will be used to rank you against other applicants who are also vying for an opportunity to live and work in Canada.
Every two weeks, Canadian immigration holds an Express Entry draw, issuing Invitations to Apply (ITA) for permanent residence to the applicants whose CRS score meets the minimum requirements established for the draw. CRS cut-off score is different at each draw. If you're seeing that the minimum CRS cut-off is significantly higher than your score, there is still hope!
How can I boost my CRS score? Are there alternatives?
If your score falls short of the minimum requirements of recent draws, don't panic. Your CRS score is not set in stone, and there may be action you can take to increase your chances of successfully obtaining an ITA or you can simply look for alternative ways to immigrate to Canada.
Option 1: Get a Canadian work permit as a business person
Can't qualify for Express Entry? You may still be eligible to apply for a temporary Canadian work permit. Gaining Canadian work experience can prove to be very valuable when applying through Express Entry, and can boost your score. You could also qualify for the Canadian Experience Class (CEC) category of the Express Entry system, which requires candidates to have 12 months of full-time Canadian work experience in order to qualify.
If you have entrepreneurial experience, you could apply to start your own business through programs like the Owner/Operator LMIA, the Intra-Company Transferees program (ICT), or C-11. Once you have 12 consecutive months of working and operating your business, you could be eligible for a 250 point increase, drastically improving your chances of obtaining an ITA.
However you go about it, there's no denying that Canadian work experience adds significant value to your immigration profile.
Option 2: Wait until the score becomes lower
We typically recommend that our clients aim to obtain a score close to 470 or above, as this is historically a strong score that would land most applicants an ITA. However, the CRS cut-off fluctuates at every Express Entry draw, and could potentially decline below 400 and, on rare occasions, below 300 and even 200, although it has been many years since we've seen a cut-off score falling in this range.
While fluctuating CRS cut-off may drop at any time, we always encourage our clients to be proactive and work towards improving their scores, as we feel this gives them the best chance of success.
Option 3: Apply for a business-oriented Provincial Nominee Program (PNP)
Canada's Provincial Nominee Programs (PNP) are designed to attract top talent to specific parts of the country and have become one of the primary avenues for economic immigration.
Each province, aside from Quebec, operates its own PNP with several streams that are specifically targeted to the economic needs of that province.
Your entrepreneurial experience can make you a strong candidate for a PNP that is looking for business people to either take over an existing business or build one from the ground up. When you are selected through a province's PNP, you receive a Certificate of Nomination which you can then submit to the federal government as part of your application for Canadian permanent residence without going through the Express Entry.
Option 4: Apply for a direct permanent residency program
For entrepreneurs, we highly recommend looking into Canada's Start-Up Visa program (SUV). This business immigration program allows you to start your own business in Canada and is also the only federal business immigration program that provides a direct pathway to Canadian permanent residence.
If you're interested in learning more about boosting your CRS score, or navigating the immigration process, one of the best things you can do is work with a qualified immigration lawyer. At Desjardins Lawyers, we work with clients every day to simplify the immigration process and give them the best possible chance of success.