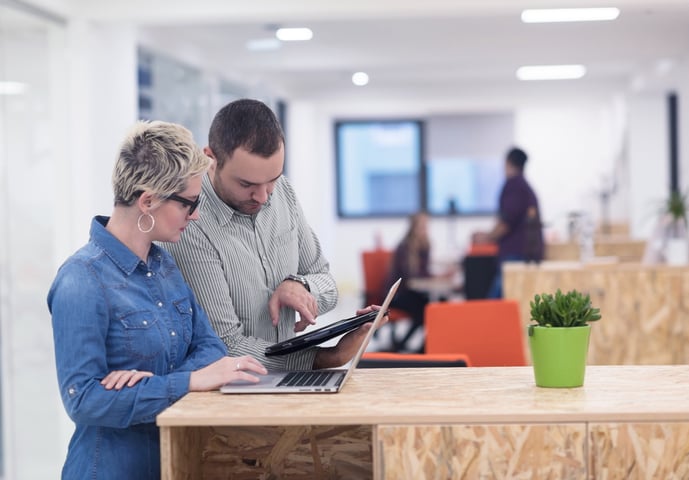 June 14, 2022
How does the Start-Up Visa provide direct PR?
Canada's Start-Up Visa program (SUV) was designed to attract promising entrepreneurs and to encourage them to launch their start-up business in Canada.
The program serves to pair up entrepreneurs who have a strong business concept with Canadian investors who can support the business in its early stages. This support can come in the form of money as well as mentorship from experienced entrepreneurs who know what it takes to launch a successful business in Canada.
The Start-Up Visa is a unique business immigration program in Canada, both for the support it offers to young entrepreneurs and also because it provides a direct pathway to Canadian permanent residence.
If you're an entrepreneur who is interested in building a life in Canada, SUV is one option you may want to explore.
Advantages of Canada's Start-Up Visa
The primary purpose of Start-Up visa is to help entrepreneurs launch their businesses in Canada. The opportunity to immigrate to Canada is simply an added benefit, albeit a fairly substantial one.
One of the main draws of the Start-Up Visa program is that it offers a direct pathway to Canadian permanent residency. In addition to this, unlike many other immigration programs, the Start-Up Visa offers you the option to reside anywhere in Canada once your PR has been issued. The Province of Quebec has its own specific program similar to the SUV which can be used for the same purpose.
This allows you to choose where you wish to establish yourself and your family within Canada, taking into consideration geographical and business implications.
The other main advantage of the program is the receiving mentorship and financial backing by a Canadian angel investor. This can make all the difference in the success of your business.
How can I qualify for PR through the SUV program?
In order to qualify for the SUV program, you must:
Have an innovative business plan which will be approved by the designated organization or become a shareholder in such a project.
Demonstrate your proficiency in English and/or French
Provide proof of funds to support yourself during your stay
Obtain a letter of support from a designated organization
Learn more about the requirements for Canada's Start-Up Visa by downloading our detailed checklist.
The current processing time for the Start-Up Visa is approximately 20 to 30 months. While this may seem like a long time, once your application has been approved you will be on the fast track towards Canadian permanent residency. This is one of the major advantages of moving to Canada through this business immigration program, as it is a single-step process. No need to obtain a work permit first, and your permanent residency is not contingent on your job nor the success of your business.
After completing the application process, you and your immediate family members will be on track to immigrate to Canada and obtain PR within approximately 20-30 months, which is relatively quick compared to many other immigration programs.
Curious to learn more about Canada's Start-Up Visa, or other Canadian business immigration programs? One of the easiest ways to increase your odds of successfully immigrating to Canada is by working with a qualified immigration lawyer. At Desjardins Lawyers we strive to offer our clients the most comprehensive service as we guide them through the immigration process and ultimately toward their new life in Canada.