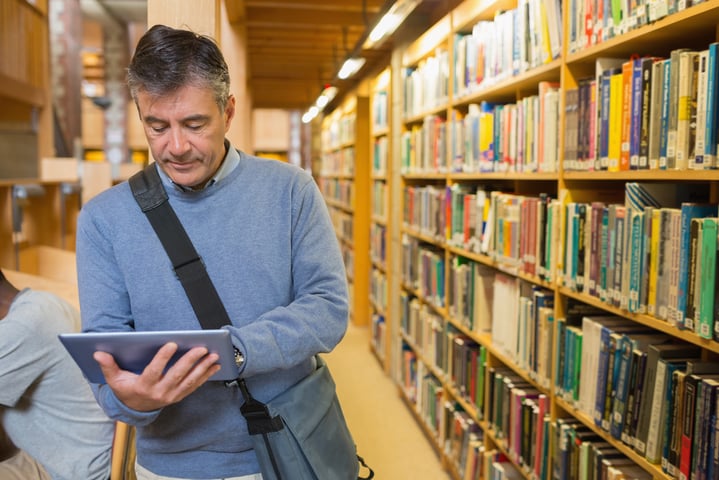 October 05, 2022
Should I apply for a study permit instead of a work permit?
We've often examined the option of obtaining a Canadian work permit as a pathway to permanent residence, but what about obtaining a study permit? Does it offer the same potential for PR as a work permit?
Like a work permit, a study permit is typically obtained with the intention of remaining in Canada on a temporary basis for the purpose of studying. However, there are clear differences between the two, and it's best to familiarize yourself before starting the application process. The best option for you will depend on your specific circumstances and immigration goals.

Advantages of study permit vs work permit
Most Canadian work permits issued are employer-specific, meaning that your status in Canada is contingent upon maintaining a job with a specific Canadian employer. An entrepreneur could also apply for a work permit as a means to open their own business, effectively creating their own employment.
A study permit gives you the option to work for any employer in Canada on a part-time basis as long as you successfully pursue your full-time studies. Although at first glance a study permit may appear to be the more flexible option, bear in mind that on a study permit you are limited to 20 working hours per week. Another drawback is that these hours do not count as work experience and cannot be applied towards your application for permanent residence. After obtaining your diploma, however, you may apply for a post-graduate work permit which is an open work permit valid for the duration of your study program in Canada. This enables you to acquire the Canadian experience needed to be selected under the Express Entry system. If you're looking for a quicker stepping stone to PR, you may be better off applying directly for a work permit.


Requirements for study permit vs work permit
Although a study permit does not require finding employment, you will need to apply to and be accepted by an official designated learning institution. This can be difficult to achieve, especially if you have been out of school for a long time.
Additionally, you need to be prepared to cover the cost of your Canadian tuition fees, which have been on the rise for degree programs for both undergraduate and graduate students. As of the 2021/2022 academic year, the average undergraduate tuition cost for a foreign student was over $30,000 per year. This price tag can be prohibitive for some foreign nationals who would otherwise like to study in Canada.
Want to apply for PR after studying in Canada? You'll first need to obtain a Post-Graduate Work Permit and work for one year before you may aspire to apply for permanent residency. The PGWP allows foreign nationals who have graduated from a Canadian designated learning institution to remain in Canada for a predetermined length of time in order to gain valuable Canadian work experience. After one year of working in Canada, you could be eligible to apply for immigration programs such as the Canadian Experience Class stream of Canada's Express Entry system.
Overall, a work permit will be less costly and more time efficient, however, you need to have an official offer of employment from an eligible Canadian employer in order to start the process. Unless you intend to study in Canada to obtain a degree with the benefit of potentially eventually obtaining a Canadian PR, a Canadian work permit is likelier to make it possible for you to remain in Canada long-term.
This being said though, fresh graduates with little or no experience overseas should consider the study permit option as a first step towards Canadian permanent residency.