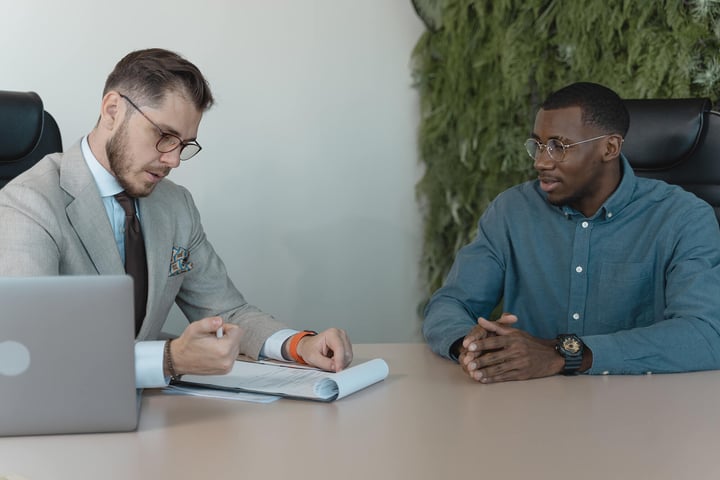 February 28, 2022
How to work in Canada as a foreigner
Canada is considered as one of the top destinations for immigration, and for good reason. Moving to Canada offers foreign nationals a high quality of life which they may not be able to achieve in their home country.
A particular point of interest for those seeking to immigrate to Canada is the availability of high paying jobs and favorable working conditions. However, for those coming to work in Canada, it can be tricky to understand what is required to be able to legally work in the country.
Obtaining a Canadian work permit
In order to work in Canada, the first thing you need to do is obtain a Canadian work permit. A work permit in Canada is typically tied to your job, meaning that it is contingent upon you securing employment. It is also temporary in nature; the duration and possibility to renew the permit are at the discretion of your employer and IRCC.
In order to obtain a Canadian work permit, you will need:
An offer of employment from an eligible Canadian employer;
A copy of the LMIA or evidence of LMIA exemption.
Labour Market Impact Assessment (LMIA)
The first thing you will need in order to obtain a work permit is to receive an offer of employment from a qualified Canadian employer. This involves applying for jobs by reaching out to Canadian businesses that are looking for foreign workers. These Canadian business owners must already have submitted a request to obtain a Labour Market Impact Assessment, or LMIA, related to the specific position they are trying to fill.
If approved, a positive LMIA indicates that there is a need for a foreign worker to fill the position and that no other Canadian candidate is qualified. As the worker, you can then proceed to apply for a work permit.
Because of this requirement, it is often difficult to find Canadian employers who are willing to undergo the process to hire foreign workers, although not impossible.


Finding a job in your field
In order to apply for a job in Canada, you must demonstrate that you have the experience necessary to fill the position. The key is to find a job which corresponds to your specific skill set. This would help your potential employer to justify offering the position to a foreign national rather than a Canadian, thereby obtaining the necessary LMIA to proceed with the hiring process.
It's crucial to take into consideration what you may be able to offer which a Canadian resident cannot, and sell your skills to any potential employer that you approach.
At Desjardins Lawyers, we know how daunting it can be to attempt to find work in Canada on your own. Working with a qualified immigration lawyer who provides work permit services can greatly increase your chances of success by helping you find employers with job openings that match your profile.
We can help you find such qualified employers in Canada and guide you through the immigration process, ensuring you are taking the necessary steps to secure your Canadian work permit and helping you start your new career in Canada as soon as possible.