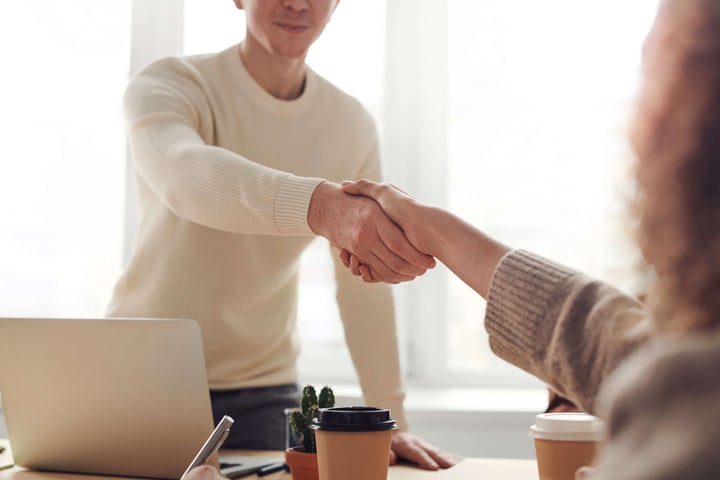 September 14, 2022
The Difference Between Work Permits for Foreign Employees and Business Owners
Obtaining a Canadian work permit gives you the right to live and work in Canada for a limited time, during which you can get a feel for life in the country while earning valuable Canadian work experience. This immigration pathway is popular amongst foreign workers and business owners alike.
Although both are eligible to obtain a Canadian work permit, there are some important differences to take note of. In this article, we'll explore the similarities and differences of applying for and obtaining a Canadian work permit as a foreign worker or business owner.

Limitations of a Canadian work permit
Whether you apply as a foreign worker or business owner, a Canadian work permit is issued on the basis of you fulfilling a specific role within a Canadian business. As a foreign worker, this means that you cannot work for any other employer except the one listed in your work permit, and that you must retain this job in order to remain working in Canada legally. Similarly, as a business owner your efforts should be focused on developing your own business according to your proposed business plan.
In both cases the work permits issued are only temporary, typically valid for a period of 12 to 36 months, although it is possible to renew them if certain conditions are met.

The application process for foreign workers vs. business people
In order to apply for a Canadian work permit, a foreign worker must find a Canadian employer who is looking to hire from outside of Canada. This Canadian employer would need to secure a positive Labour Market Impact Assessment (LMIA), indicating that hiring a foreign worker to fill the position will have a positive or neutral impact on the Canadian economy.
Business owners interested in obtaining a Canadian work permit technically create their own employment opportunities by starting a new business, buying an existing Canadian business or becoming major shareholders in a Canadian business. They must submit a business plan detailing the steps they plan to take to establish a new business or take over the operations of an existing business. Business owners technically need to get an LMIA as well but are exempted under certain conditions which can be discussed with your Desjardins Lawyers immigration counselor.
Applying for Canadian PR as a foreign worker or business person
After obtaining Canadian work experience, one of the best ways to apply for permanent residency is through Canada's Express Entry system. Both foreign workers and business owners who come to Canada on a work permit earn valuable work experience that can greatly increase their odds of success when applying through Express Entry.
Business owners are generally awarded more points towards their CRS score due to their experience in high-level managerial positions. This means that if you're eligible to apply for a work permit either as a foreign worker or business owner, it could certainly be to your advantage to apply as a business owner or senior manager. This will give you more opportunities to boost your CRS score and ultimately obtain Canadian permanent residence by creating your own employment rather than relying on a Canadian business owner.
Set yourself up for success in the long run by working with a qualified immigration lawyer. At Desjardins Lawyers we take our clients' outcomes to heart, and do everything we can to ease the often stressful immigration process. Give yourself peace of mind and a greater chance of success by getting in touch with us today.