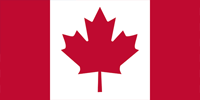 Canadian Work Permit
Get a Job offer from a Canadian employer, start working in Canada on a work permit basis, boost your CRS score and apply under the Express Entry program leading to a Canadian Permanent Residency without leaving Canada.
To get started, kindly answer the questions and submit your resume (CV) below.
We are a Canadian law firm and all correspondence with us will remain confidential at all times.
No information will be shared with anyone external to our office.